The holidays are coming, and no matter your age, that can often mean sitting down after all your gifts are unwrapped, surrounding yourself with bags of plastic bricks, and building a new Lego set. To help you become the most popular gift giver of 2023, we've rounded up our favourite sets of the year—from fancy supersized kits to smaller ones that are lighter on the wallet but just as fun.
Lego Natural History Museum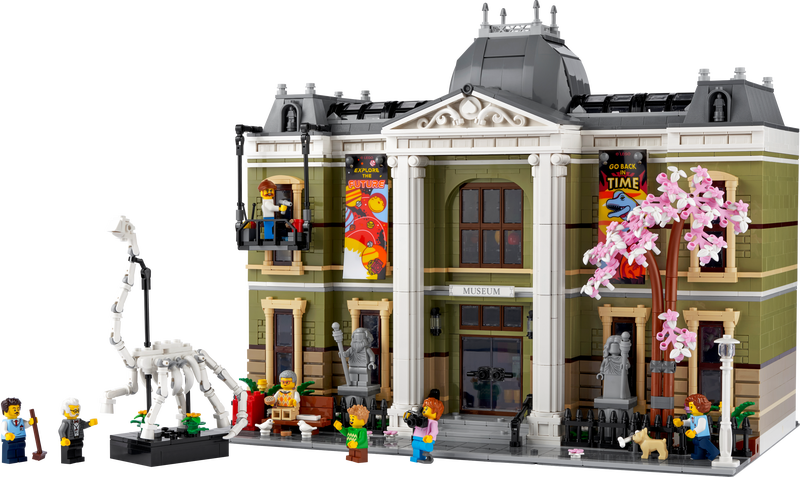 Why we like it: Lego's "Modular Buildings" series—which lets diehard Lego collectors build their own customized city streets of theatres, apartments, restaurants, and more—has long been a highlight of the company's adult-focused sets. The latest, out in time for the holidays on December 1, looks to be no exception, a double-sized Museum that is filled with unique little dioramas of various exhibits.
Lego Ideas Tales of the Space Age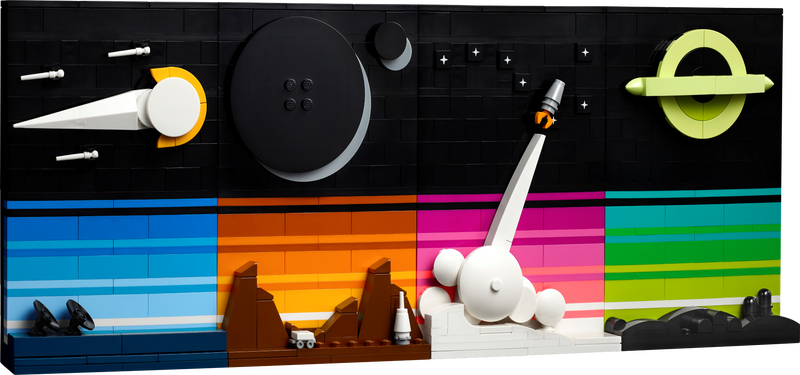 Why we like it: Lego has a long history with space sets, well before it got its hands on the Star Wars license—and this small set from its Ideas line celebrates that real-world connection with a triptych of buildable art pieces inspired by classic sci-fi book covers. Understated and geeky, it's a perfect little display piece.
Lego Lord of the Rings: Rivendell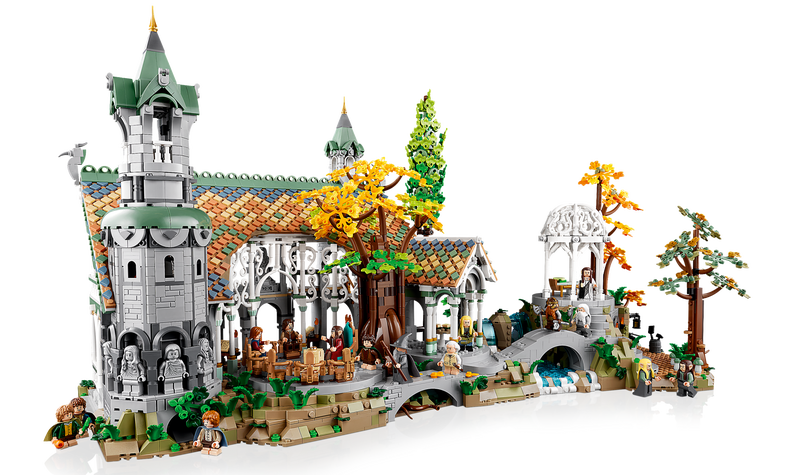 Why we like it: Earlier this year, Lego brought back its Lord of the Rings range in a big way, with one set to rule them all: a massive replica of the House of Elrond itself from Fellowship of the Ring. We loved this set when we built it, it's packed with tons of detail and plenty of amazing techniques to faithfully recreate the Elven world we saw in the films. Plus, it comes with all 9 members of the Fellowship!
Lego Star Wars: The Battle of Endor Heroes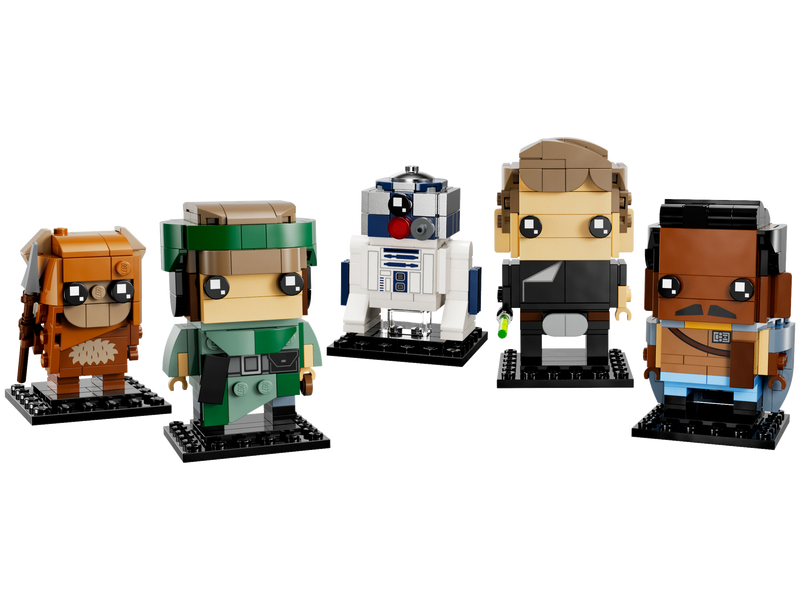 Why we like it: Lego's Funko Pop-esque "Brickheadz" aren't for everyone, but if you're buying for a Star Wars fan and don't want to get them a massive vehicle, this set celebrating the 40th anniversary of Return of the Jedi brings you cutesy versions of some of Rebel Alliance's finest heroes.
Lego Pac-Man Arcade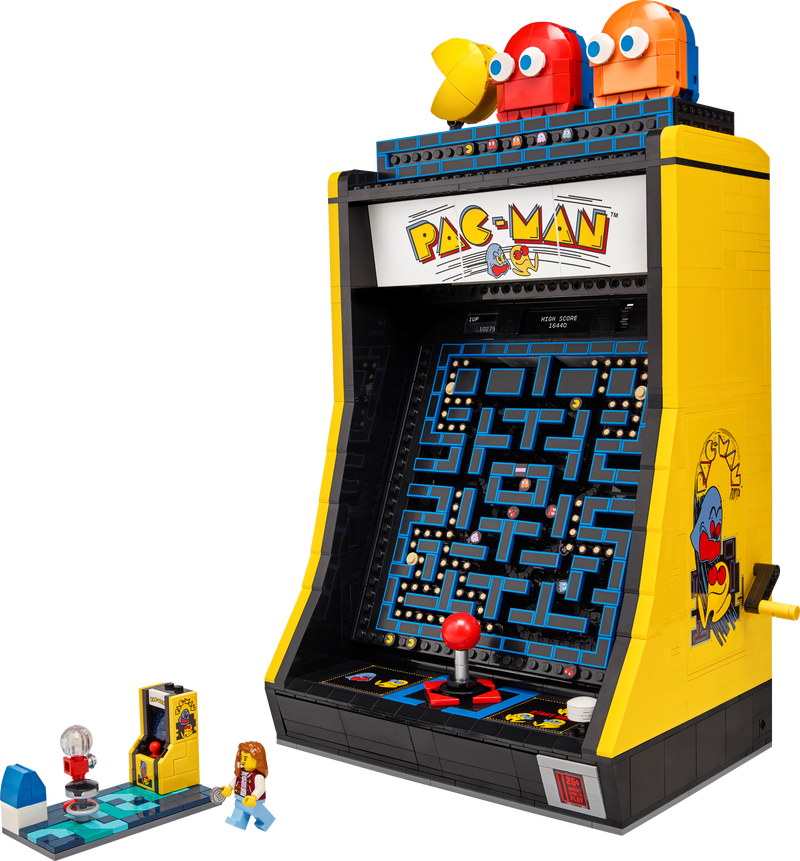 Why we like it: It's not a functioning game of Pac-Man, but this mechanical tribute to the gaming classic is still a marvellous feat of Lego engineering. Much more fun than one of those cheap 100-Retro-Game-in-One controllers for the gamer in your life.
Lego Super Mario Piranha Plant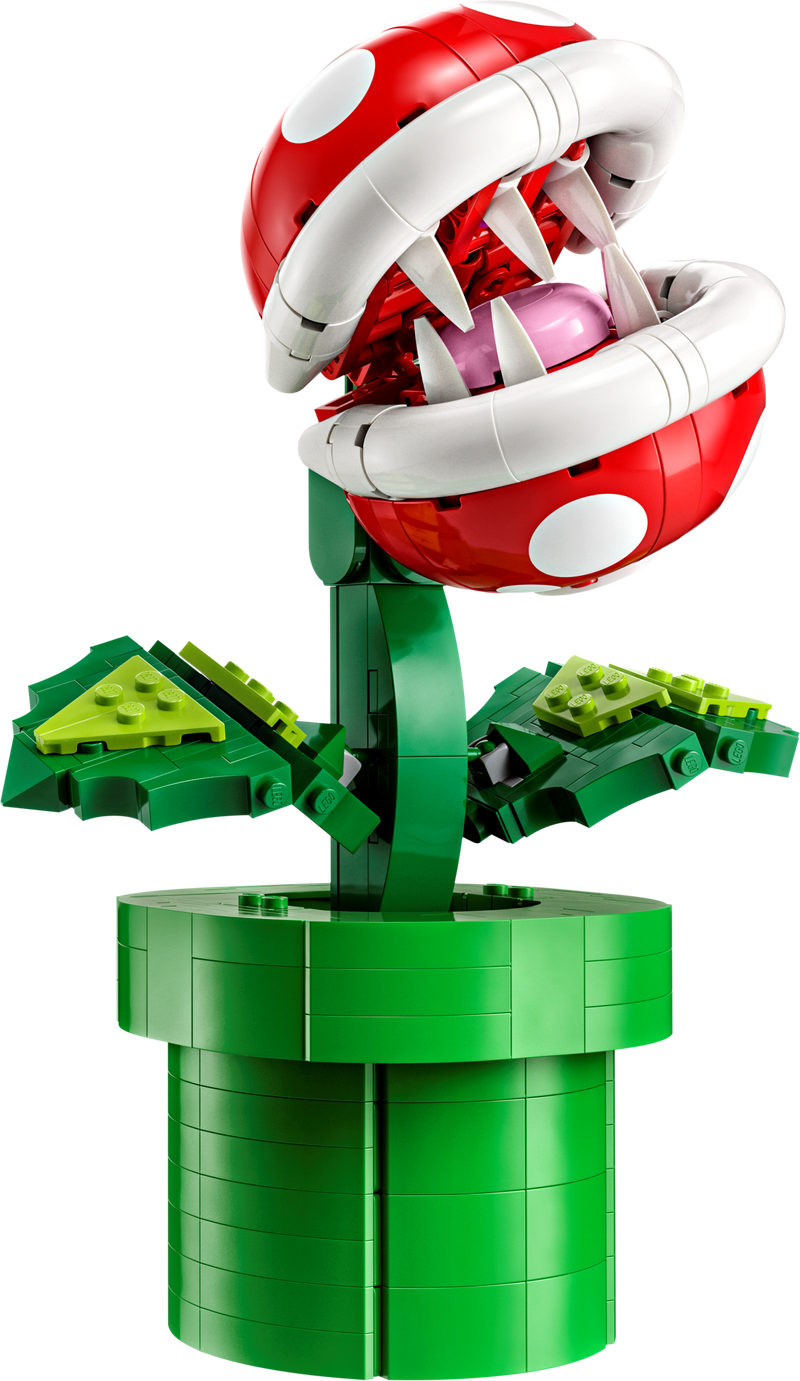 Why we like it: Most of Lego's Mario sets are designed to use with its electronic, interactive Mario figure and aren't the traditional builds fans might have hoped for when the collaboration was announced. There have been a few pricey collector-focused sets in that vein, like the Bowser buildable figure, but this Piranha Plant replica won't cost you as many coins while still being great for that Nintendo fan in your life who can't get enough of Mario Wonder.
Lego Art: The Amazing Spider-Man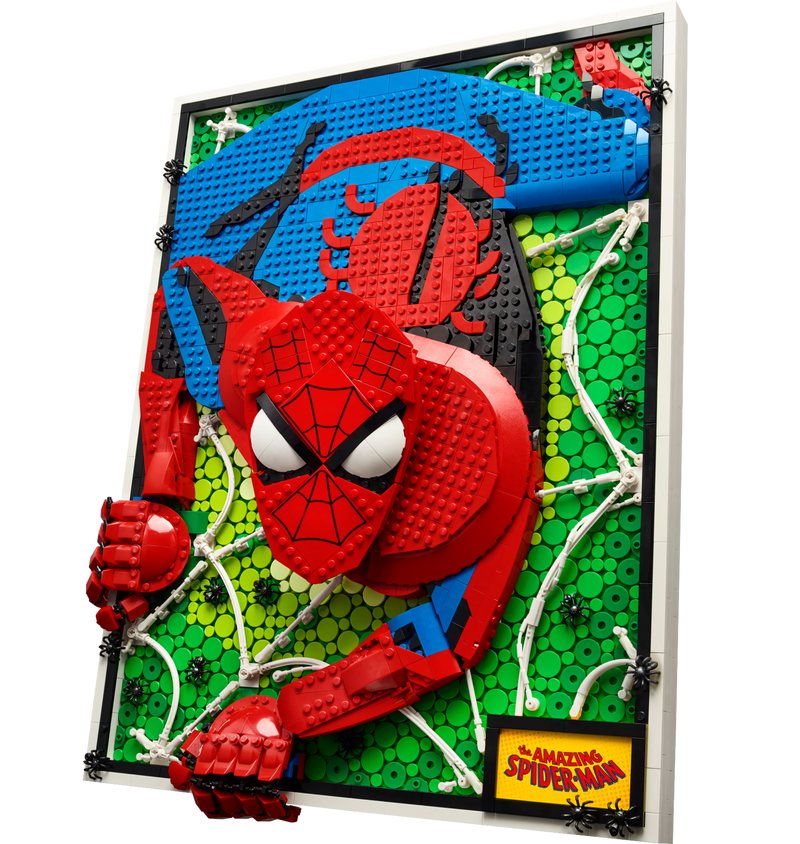 Why we like it: The dilemma of many a Lego fan is that of shelf space—where are you meant to put your shiny new set that is the size of your torso and the weight of a small, particularly dense child? The Lego Art series offers an answer: the wall. Marvel fans can replicate classic comics art with this unique display of Spider-Man wall-crawling, which even comes with a custom superhero soundtrack to listen to while you build.
Lego Star Wars: Executor Star Destroyer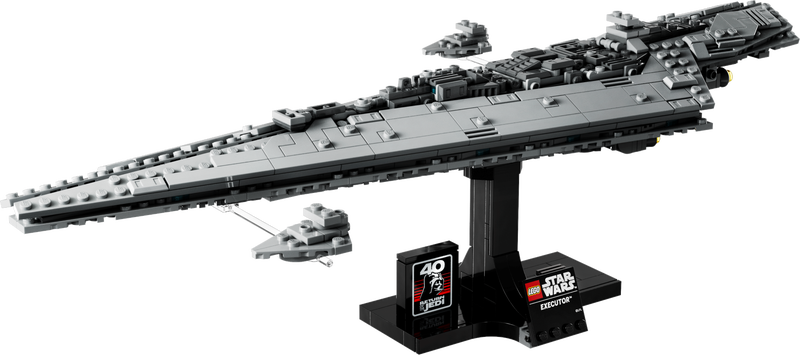 Why we like it: When you think "Lego Star Wars vehicle" you might be inclined to think of a huge, pricey thing like the Millennium Falcon or Star Destroyer sets. But this small-scale miniature replica of Darth Vader's flagship is the perfect balance between size and stylishness—and something we want to see more of from Lego going forward. Home One when?
Lego Disney 100 Villain Icons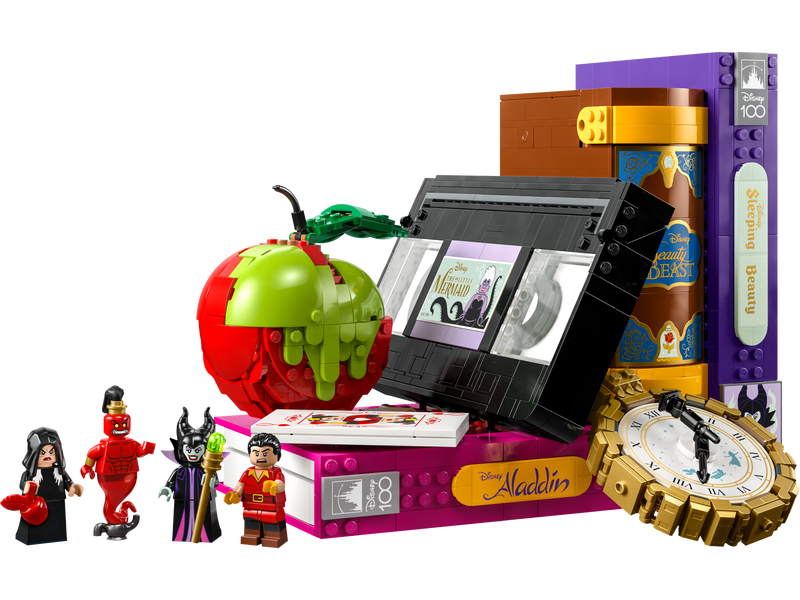 Why we like it: Lego went all out for Disney's 100th anniversary this year, with a ton of special sets across a variety of scopes and price points (shout out to the Walt Disney film camera, a very nifty build!). But who doesn't love a Disney Villain? This nostalgic, unique tribute build to classic Disney animated movies brings four minifigures along with some very cool replicas nodding to their movies (and their home releases, like the Little Mermaid VHS tape!)
Lego Jurassic Park Brachiosaurus Discovery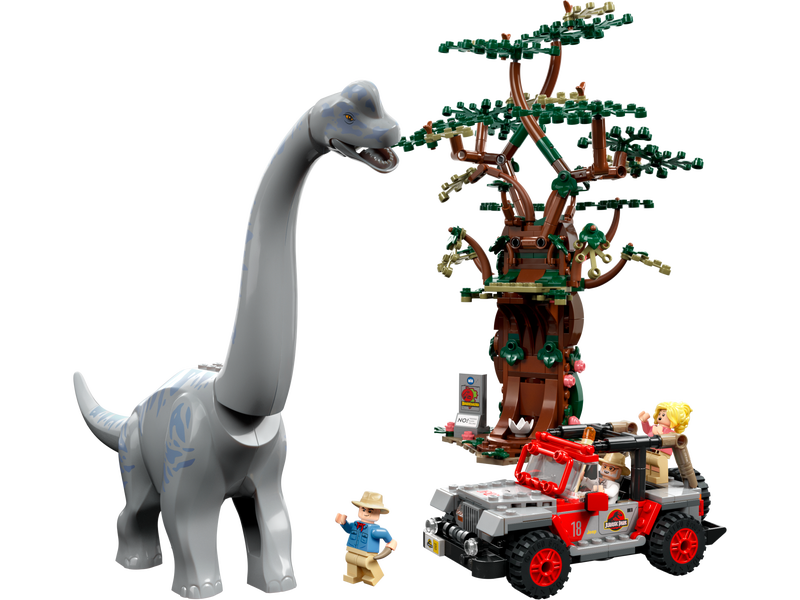 Why we like it: A lot of Lego's takes on iconic movie moments are these huge buildings and vehicles, but this take on one of Jurassic Park's best moments—the first time Alan and Ellie see one of the park's genetically-revived denizens—is a great balance between playability, display, and size.
Lego Star Wars Ultimate Collector Series X-Wing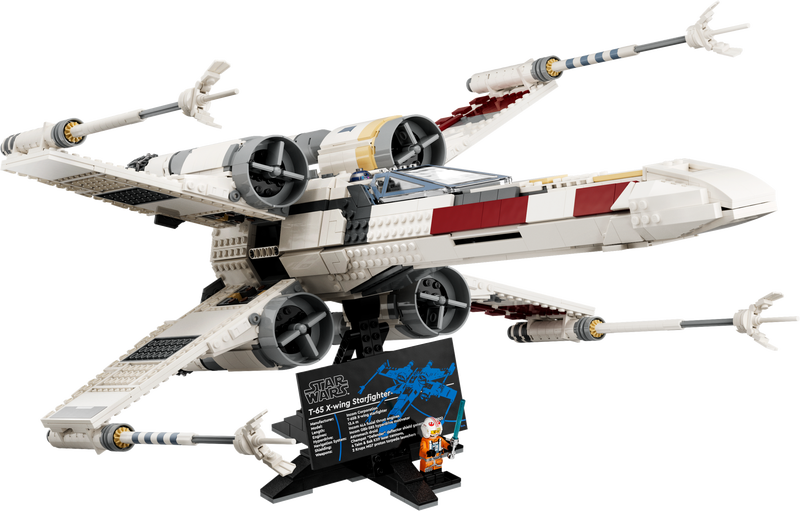 Why we like it: Lego has done fancy X-Wing display kits many times before, but its latest entry to the UCS series is by far its best and most accurate. Complete with moveable S-Foils and a fantastic base to pose it soaring into the skies, it's a great build for one of the most iconic starfighters in movie history. If you're looking for a Star Wars starfighter fan on a smaller budget though, the $US50 minifigure-scale X-Wing from 2021 is still a good option.
Lego Marvel Superheroes Ghost Rider Mech and Bike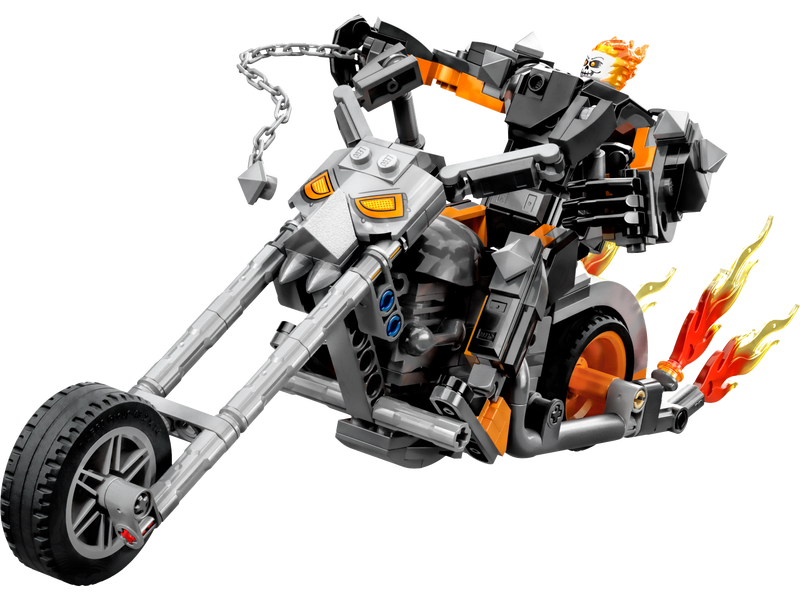 Why we like it: "What if we gave this character that doesn't have a mech, a mech?" is a question Lego has been asking and answering for a few years now in its Marvel line, but the best of the bunch is this fantastic Ghost Rider kit. It's not only rare to get Ghost Rider in this form anyway, but a giant robot riding a giant robot-sized bike!? Delightful.
Lego DC Superheroes Batcave Shadow Box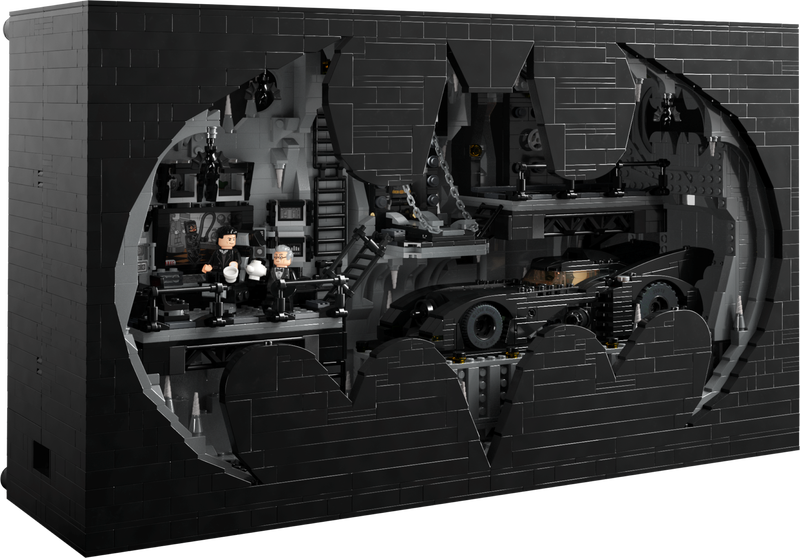 Why we like it: Batman Returns' Batcave comes to life in this incredibly stylish format, making it the ultimate display for a Batman fan—not only is it a cool replica of the cave from the movie, the shadow box presentation in the shape of the Batman logo is very clever, letting you display the kit opened up or closed in a compact form.
Lego Star Wars Mechs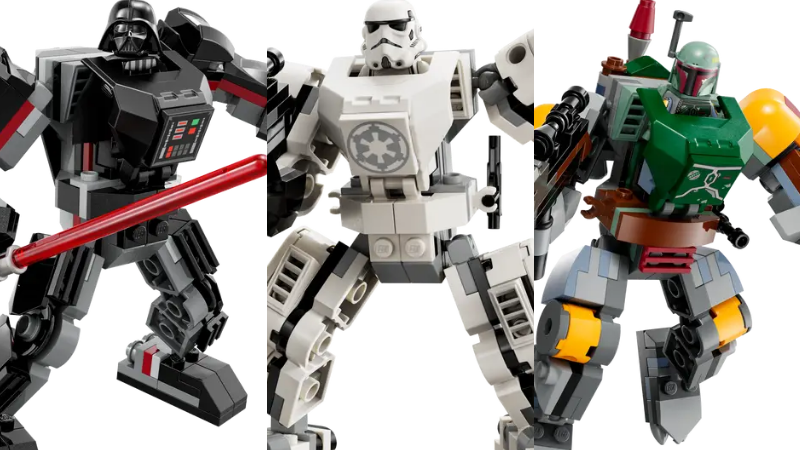 Why we like it: We mentioned earlier that Lego loved giving characters who don't have mechs a mech, and now they're bringing that idea to the Star Wars line with a trio of villainous robots for Darth Vader, Boba Fett, and a Stormtrooper. These are super cute, cheap options perfect for the younglings on your list this year.
$23.99 (each).
Lego Marvel Superheroes Spider-Man Final Battle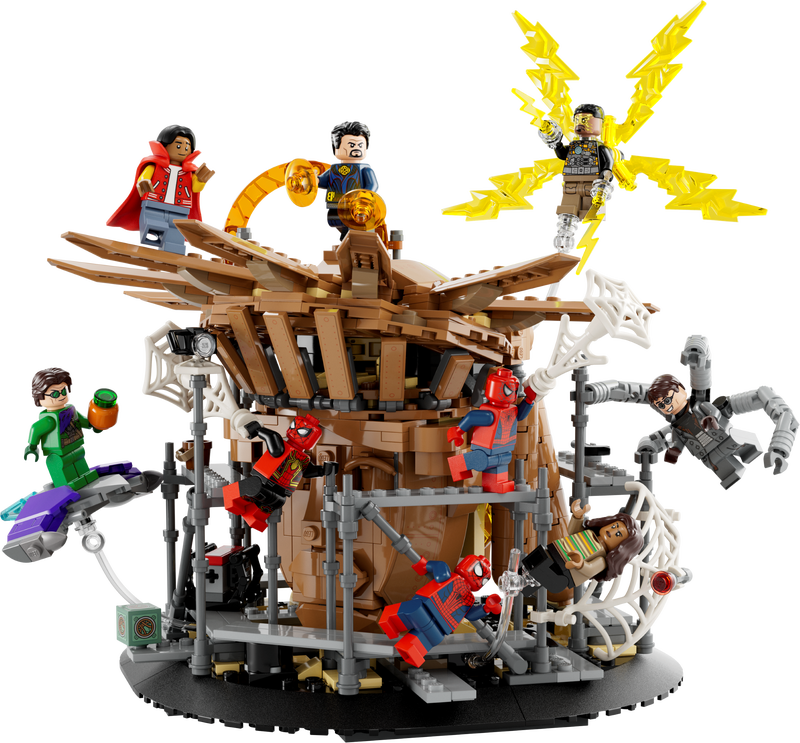 Why we like it: It's rare Lego does dioramas like this for its Marvel range, but this is a very neat take on Spider-Man: No Way Home's final battle. Not only do you get a cool display piece of the Statue of Liberty's head, there's ton of minifigures to pose fighting all over it inspired by the movie—including Tom Holland, Tobey Maguire, and Andrew Garfield's Spider-Men, Doctor Strange, Ned and MJ, and Doc Ock, Green Goblin, and Electro.
Lego Indiana Jones Escape From the Lost Tomb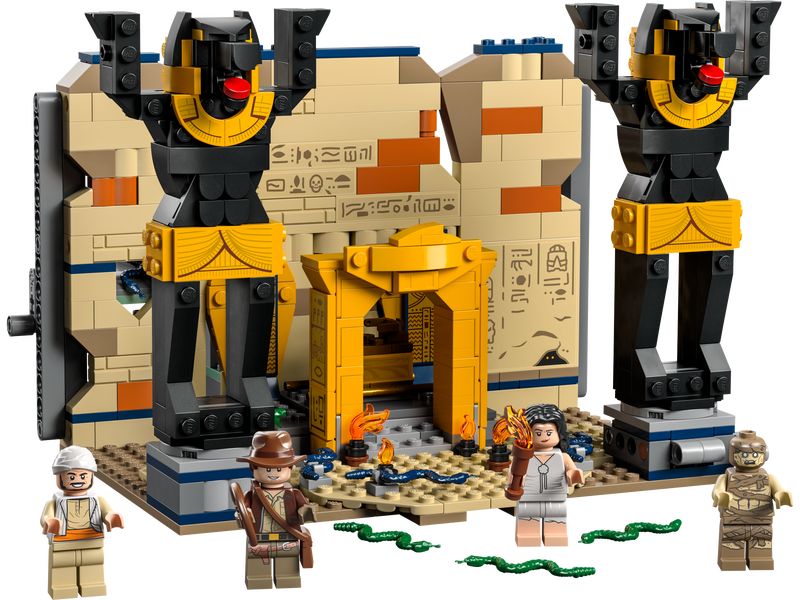 Why we like it: Sure, there's the $US150 display replica of Raiders of the Lost Ark's opening scenes, but if you know an Indy fan and want something a little smaller to give them, this take on the moment Belloq leaves Indy and Marion to face death by a swarm of snakes after sniping the Ark from them is a fun little build with a bunch of nifty play features, all for $60.
Lego Marvel Avengers Tower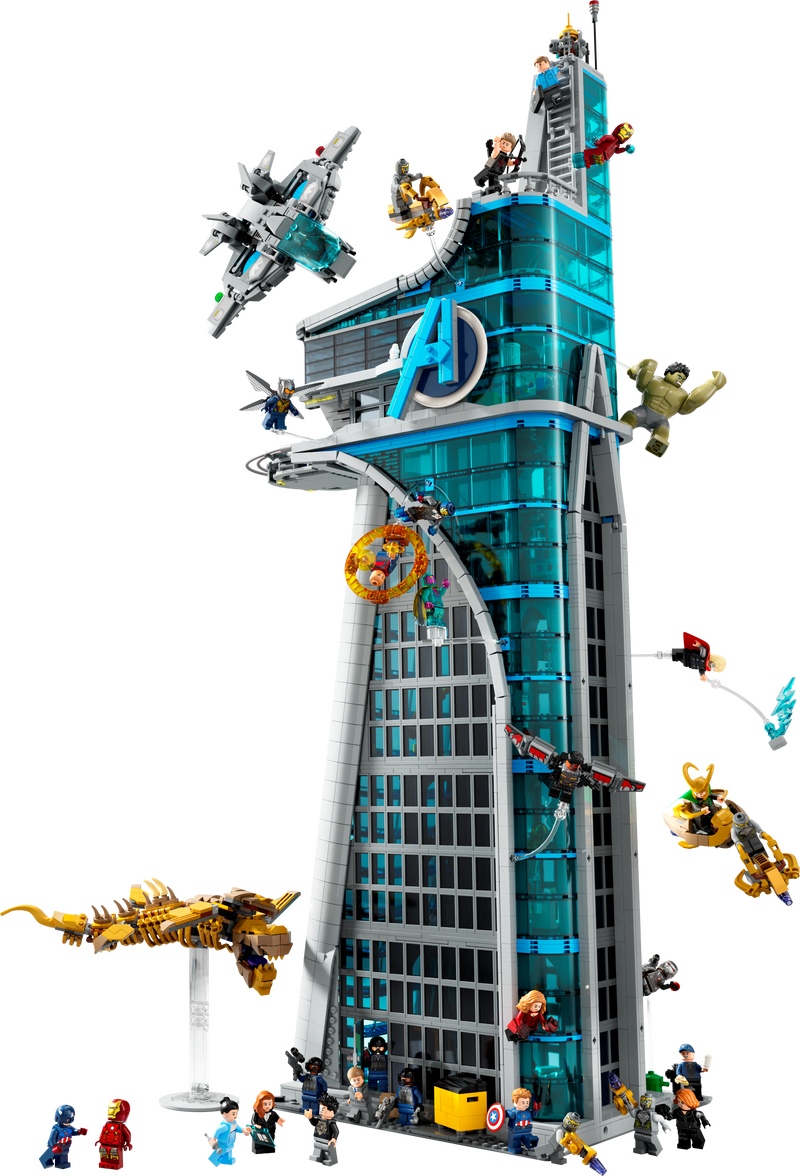 Why we like it: The biggest Lego Marvel set of the year is coming on November 24 in this 5,200-piece tribute to Earth's Mightiest Heroes. With levels dedicated to replicating scenes from across the Avengers movies, Avengers Tower also comes with a whopping 31 minifigures of various versions of the Avengers—and even includes Marvel Studios president Kevin Feige, to boot.
---
The Cheapest NBN 50 Plans
It's the most popular NBN speed in Australia for a reason. Here are the cheapest plans available.
At Gizmodo, we independently select and write about stuff we love and think you'll like too. We have affiliate and advertising partnerships, which means we may collect a share of sales or other compensation from the links on this page. BTW – prices are accurate and items in stock at the time of posting.