What if Marvel had a holiday present for us all? Nine straight days of brand new stories set in an alternate reality to the Marvel Cinematic Universe? Well, that's not a hypothetical. It's actually happening.
On December 22, the long-awaited second season of Marvel's animated show What If…? returns to Disney+. It'll be released one episode a day for nine straight days heading into the new year. And while we don't have an official list of what each story will entail, we do have a trailer that begins to give us a hint. Check it out right here.
So we see something with a young Peter Quill, Hela, Nebula, Scarlet Witch, the Ten Rings, Doctor Strange, Happy Hogan, and is that Marvel Mario Kart?
Whatever the case may be, if you're a Marvel fan, it's a joy to hear all those voices (Jeff Goldblum! Michael Douglas! Kat Dennings! Jon Favreau!) and the mind just starts racing at all the possibilities here, especially once Thanos starts popping up.
The biggest question though is since What If…? season one, the idea of the multiverse that this show explores has become the norm. What can this show bring that both expands our understanding of it and maybe even redefines it? Maybe nothing, maybe a lot, but thankfully we won't have to wait long to find out.
What If…? season two begins on December 22 and then, each day following for nine days (meaning the finale is December 30), we get another episode. A nice way to send out the year for Marvel.
And here's the poster which has plenty of little teases on it too.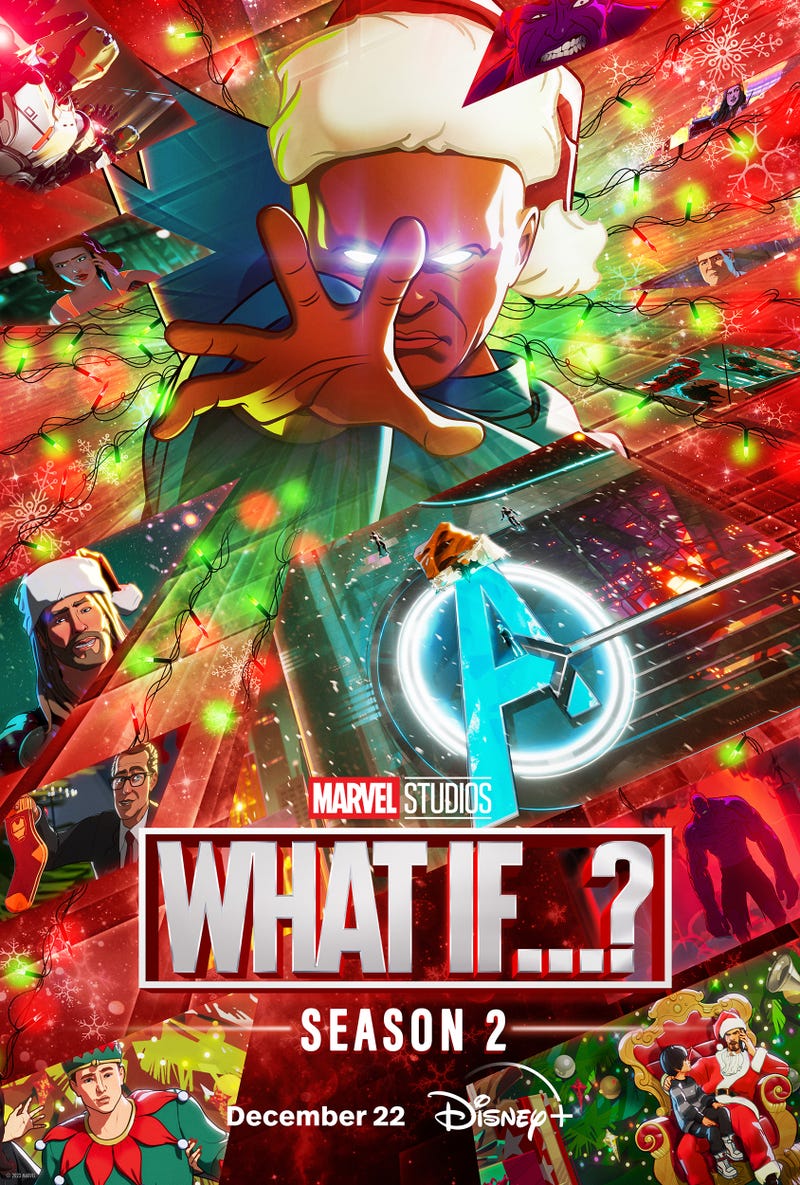 ---
Want more entertainment news? Check out when to expect the latest Marvel, Star Wars, and DC releases, what's coming to cinemas in Australia this year, and everything streaming this month across all platforms. Check out our dedicated Entertainment tab for more. 
---
The Cheapest NBN 50 Plans
It's the most popular NBN speed in Australia for a reason. Here are the cheapest plans available.
At Gizmodo, we independently select and write about stuff we love and think you'll like too. We have affiliate and advertising partnerships, which means we may collect a share of sales or other compensation from the links on this page. BTW – prices are accurate and items in stock at the time of posting.