Marvel Studios is tapping into the majorly cosmic powers of Captain Marvel, Carol Danvers (Brie Larson); Ms. Marvel, Kamala Khan (Iman Vellani); and Photon, Monica Rambeau (Teyonah Parris) by fueling them with the power of family.
In a sit down interview with io9, director Nia DaCosta (2021's Candyman) discussed that above and beyond fitting into the larger scheme of the Marvel Cinematic Universe's Phase 5, the focus in The Marvels is on relationships motivating our heroes, like in Ant-Man and the Wasp: Quantumania before it. DaCosta shared, "I really wanted to make family the theme. I really wanted to ground the film emotionally inside of that framework—so the Khan family is a huge part of the movie and they are sort of a representation of what Monica and Carol could have had or what they once had. And also, again, how important family is, especially for Kamala; she's able to do everything she can do because her family supports her 100%."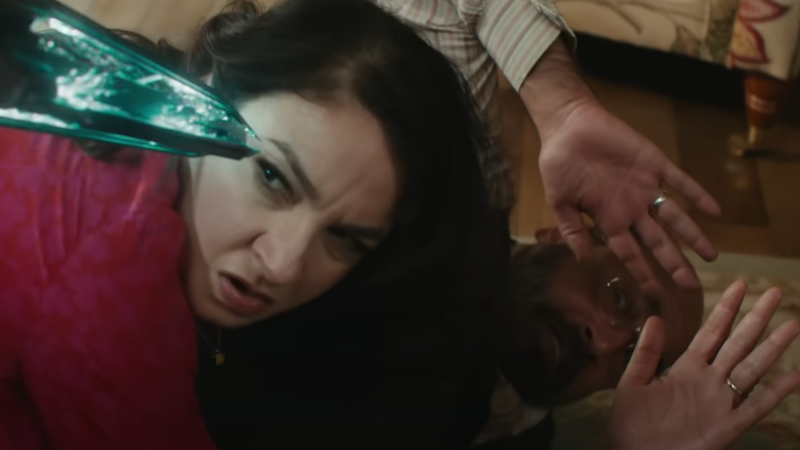 Kamala Khan's Disney+ series, Ms. Marvel, emphasised the importance of family for her character, and The Marvels aims to tap into that familial vibe to help fans embrace Carol and Monica too. We've previously gotten bits of their relationship starting with Captain Marvel, in which Carol left her best friend, Maria Rambeau, and Maria's daughter Monica, aka "Lieutenant Trouble," behind when she headed out on her first space mission. And we got hints of how that made Monica feel in WandaVision as she tapped into cosmic powers of her own, not unlike her estranged auntie. "And that's still important—that was a big thing for me coming into the film." DaCosta explained, "I was like, 'Okay, how can we make this about family?' Not just with the Khan family and Kamala, but also with the three women being a kind of family—being sort of a trio of sisters who find each other throughout the film."
Getting that Marvels lore established between the three sets the stage for more Phase 5 action and plot, DaCosta said. It was something Marvel Studios was mindful of. "I've said this many times, but I think we have one of the best tags in MCU history," DaCosta teased. "So I think where we where we leave all these characters is really exciting and it really points to what's next in a way that I that I love. And I think fans of the MCU are really gonna enjoy that."
The Marvels is out now.
---
Want more entertainment news? Check out when to expect the latest Marvel, Star Wars, and DC releases, what's coming to cinemas in Australia this year, and everything streaming this month across all platforms. Check out our dedicated Entertainment tab for more.